Product Name: CCSR-BS
Art No: KY08041
Operating voltage: 12V/24V
Fixing dimension: 52mm
Scale Part: 0-4/4
Description: Magnet Movement gauge
Weight: 100g/each one pcs
Resistance output: 0-35MPH
Bezels with black, white plastic and stainless steel can be customized, and faceplate with white, black can be choosed.
MOQ: 20pcs. In the beginning, we can suppose you order small quantity for your test."OEM" can be customized.
Accessories: Installation Instructions; Wires and resistance.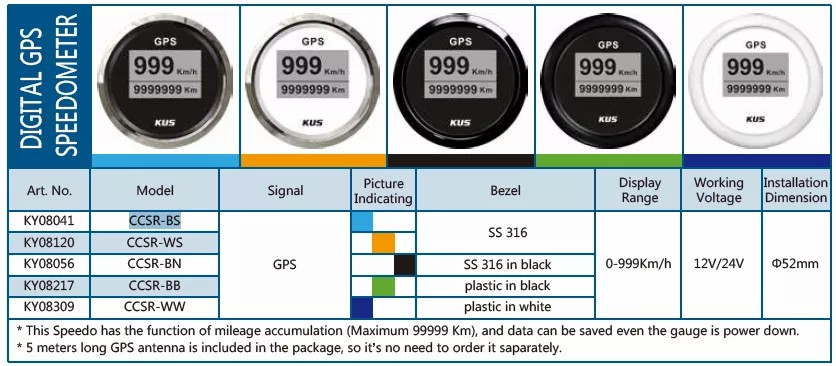 Fill in your request to get Info & quotation, your request will be answered within one working day.